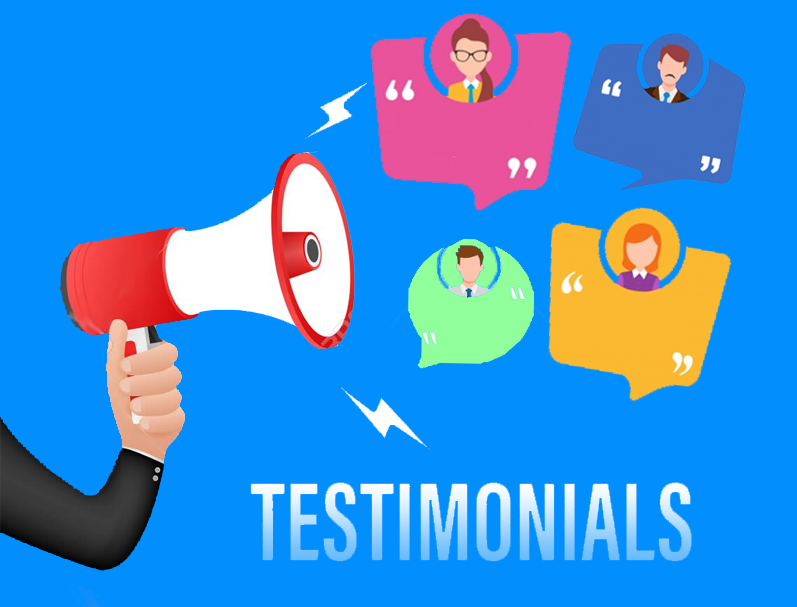 Testimonials



- Feedbacks from Our Clients
Hong Kong Office:
"The trainer can point out the problems of our team and advise the solution and areas to be improved."
"The greatest insights to me in the workshop are the key points about team spirit and methods to improve are useful."
"It's the most interesting training I ever joined!"
"This is not an ordinary workshop talking armchair strategy. It enabled me to experience and impress through experiential learning."
Greater China Finance Team:
"The trainer has made an appropriate metaphor on our lives in reality through activities."
"The workshop inspired me to discover my weaknesses at a new level."
Greater China Sales Team:
"The workshop inspired me to think out of box and many other things."
"I've learnt to treat myself objectively from learning the strengths of other people in activities."
"The workshop inspired me to find out my blind spot at work, and rediscover my communication mode."
- Club Med
"The trainer has leading ideas, practical methods, and strong operability on the establishment of customer service systems and complaint management."
"Based on the trainer's professional background, the whole course design is reasonable with useful case studies, which ensures the training quality reaches a high level."
"The trainer's flexible teaching skills are good at stimulating participants' initiative, participation, and interactivity, leaving a deep impression."
- China Pacific Insurance (Group) Co., Ltd.
"The instructor has played a great role in leading us into discussion. Her talk was enlightening."
"Brilliant and professional! Well aware of the school's situation and teachers' needs!"
"The speaker can explain the key points in simple words so that learning and practice can be applied in the school's complaint handling work!"
"The speaker's performance was brilliant. She has a superb professional knowledge! Thank you!"
"The speaker was professional. Her talk was not only full of humor, but also brining remarkable insights! A recommended course!"
"The speaker's expression is explicit, vivid, and fascinating. She was also able to point out problems accurately. The overall experience is excellent!"
- Education Bureau
"Good enough. Very active class with lots of engagement!"
"The trainer was very professional, and there were abundant discussion activities!"
-FTLife Insurance Company Limited
"I've learnt from the games techniques helpful for my job fulfillment."
"I've benefited a lot from the workshop on listening and thinking before performing tasks in daily operations."
Dear Grace,
We sincerely deliver many thanks to your professional training service to us in the last Friday's experiencing training. Based on the feedback from our staff, they have learned many from the games and sharing.
I think it is the start with you in the following training program for us. I shall initiate a yearly training plan soon by inviting you to deliver a leadership or teamwork talk to us.
May I thank you for your excellent services to us.
Tim Law
Director and General Manager
Waihong Environmental Services Ltd.
- Waihong Environmental Services Ltd.

"This workshop helps me gain understanding to my actual working situation through games in a multi-dimensional and interactive way."
"The practical methods and examples demonstrated help me understand how to make a good organization."
"The greatest insight to me is understanding the importance of seeking consensus, and the relationship between myself and accepting a result."
"I've gained courage to breakthrough old ways to do things and absorb new ideas."
- Ernest Borel

"The teambuilding training is lively and practical!"
"The training is meaningful with good arrangement!"
"The trainer can create a vivid and engaging atmosphere!"
"The course matches the application of practical work."
"The training enabled me to view things in different angles and aspects."
- CITIC Telecom International CPC Limited

"More communication and collaboration among colleagues are observed. The team is performing much better."
- Vincy Ho, Manager - Administration Department
China Merchant Insurance

"The whole programs impresses the managers and the supervisors a lot and we are happy to see the positive change is happening.
In fact, the training were so well received that we had added 1.5 days to our original training plan."
- Chiaphua Components Ltd.

"The trainer was effective in conducting the training. He was interactive and facilitated well. He added value to the training through sharing his experience and knowledge."
- Ann Ip, CEO
Top Gun Express Centre (Asia) Limited

"It was a successful lecture which I gained a lot from you."
- Sally Siu, Business Manager
Lush (Hong Kong) Ltd.

"The workshop was a success and I learned a lot from the trainer."
- China Construction Bank (Asia)

"Excellent speaker who is dynamic, interactive, resourceful and inspiring. One of the best I have encountered."
-Environmental Protection Department
"This workshop is rich in content, captivating and constructive. It has inspired our colleagues to understand all aspects of their work. "
"The trainer's humorous expression makes the course completion easy and relaxed!"
- eCosway

"The greatest insight to me is the presentation skill of trainer."
"It was a fine workshop which gives insight for me to have a review."
- HSBC Insurance

"The workshop gave me better ideas to plan, execute, and evaluate the brand management for beauty care products."
- David Chung, Head of Sales and Marketing
Harvest Beauty & Fitness Group Ltd.

"This workshop enabled me to share with colleagues problem-solving tools to find out the cause and effect, and then decide the final decision."
"This workshop enabled me to open up my mind, to breakthrough and reduce staying in old beliefs at work."
- Eleven Lee, Cafe Business Manager
Tsit Wing International Holdings Ltd.

"The training is vivid and interesting. Through games and group discussions, participants could understand the content of the workshop thoroughly."
"The trainer is extremely experienced. The workshop is rich of content, fruitful and attention-grabbing.
I hope that the company can continue to organize related courses, which will be of great benefit to employees."
- Kau Sai Chau the Jockey Club Public Golf Course Limited