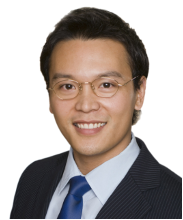 Mr. Thomas Lo
Senior Training Consultant
Thomas is qualified beyond a traditional certified trainer. He is a registered Trainer with the Australian Government and obtained Master of Business and Master of Arts (Consultancy, Coaching & Training) Degrees. Thomas is currently the senior trainer at Talent Professional Training Group. Furthermore, he is currently the Bachelor and Master Degree lecturer in the Middlesex University
London, the lecturer in Macau University of Science and Technology and the master trainer at the NLP University. He is always trying to weave all his expertise into the training programs.
Thomas has been designing and delivering highly experiential learning programs and skills-based training programs for over a decade. Being a committed training professional, he has an extensive and comprehensive understanding of a client 's needs as well as ability to create effective and lasting learning experience. The training programs designed and delivered by Thomas include selling with NLP, leading with NLP, leadership development, recruitment, corporate culture management, building teams, managing teams, individual and team coaching, consultative selling, selling with social styles, unleashing potential, motivation, team-building and many more. He is known as a passionate, enthusiastic and well competent trainer.
Over the past, Thomas has designed and delivered a number of high quality training programs for various organisations. His clients include the public sectors and government organisations as well as private and public companies (such as American Express, HSBC, UBS, Ageas, AIA, Prudential, Abacare, Convoy, Neo Derm, Kuoni, Dairy Farm, Midland Realty, G2000, MTR etc…) across different industries. He has delivered training to more than 12,000 people across 8 countries. He is described as a fully committed training partner for many organisational leaders and has proven himself invaluable contribution to organisaions in the past 15 years.
Based in Hong Kong, Thomas is available to deliver Cantonese & English training programs and team-building in the Asian regions.
Mr. Thomas Lo's Professional Qualifications :
Registered Trainer by Australian Government

Master of Business, University of Queensland, Australia

Master of Arts in Work Based Learning Studies (Coaching, Consultancy & Training), Middlesex University, UK

Master Trainer of NLP, NLP University