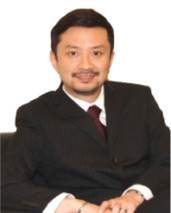 Mr. Amos Yap
Senior Training Consultant
As a law graduate from the University of London, Amos started his career in Training and Development back in 1980s and since then he has trained more than ten thousands of people while his clients include both profit and non-profit organizations, ranging from multinational corporations, financial institutions to education institutions from South East Asia, Hong Kong, India and China.
Amos has its training and consultancy expertise in leadership, communication, sales management, personal effectiveness, team building and performance coaching. Amos' professional training and consultancy has gained himself a rich experience and portfolio of different clients, while drawn him many recommendable recommendations. He also has various certified trainer qualifications, which allows him to further implement different assessments or tools to enhance the effectiveness of the trainings.
Amos also had a lot of experiences in leading training teams for setting up training departments with designing, developing and delivering training programs, such as credit guarantee companies, credit services companies and banks. Amos therefore had great experience in tailoring different training programs for different companies' needs.
Mr. Amos Yap's Professional Qualifications :
Bachelor of Law, University of London
Certified Financial Planner, RFP, CFP
Certified Executive Coach, JMC Coach Mastery
Master practitioner of Neuro-Linguistic Programming, ABNLP
Certified instructor/trainer for:

7Habits, Franklin Covey, US
The Counselor Selling program from Wilson Learning, US
Service Plus , DDI, US
Agency Management Training Council (AMTC), LIMRA, US
Field Management Seminars program (FMS), LIMRA, US
Myers-Briggs Type Indicator (MBTI) assessment, US
Achievers Mindset Training, AKTLG, S'pore
Influencer, Vital Smart, US
Crucial Conversation, Vital Smart, US