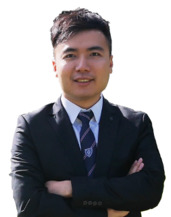 Mr. Isaac Yeung
Senior Training Consultant
Isaac obtained his Master of Social Science (MSSc) in Social Work from The Chinese University of Hong Kong. He is also a Developmental Transformation Practitioner certificated by the Institute for Developmental Transformations (New Haven, USA). In 2017, he completed intensive social innovation training at Oxford University and also the DO school in Berlin.
Throughout his career, Isaac has focused on training and personal counseling. He is a qualified trainer in Employment Retraining Board, teaching various topics including DISC, team building, mindset change, intrapersonal and interpersonal management. As a DvT Drama Therapy Practitioner and family caseworker, Isaac is experienced in delivering individual counseling, workshops, and groups as part of the therapy process.
Isaac's expertise extends to the training and consultation field. He has conducted training for various organizations and schools in areas such as leadership development, conflict resolution, and communication skills. As a consultant, he has advised companies on business developments mainly related to ESG and corporate social responsibility. Isaac's strengths lie in his ability to tailor his training and consultation to meet the unique needs of each organization.
In addition, Isaac is a skilled facilitator of group processes, using theatre techniques such as Playback Theatre, Theatre Sport, and Forum Theatre to help groups explore complex issues and find innovative solutions. Isaac is committed to helping individuals and organizations achieve their goals through creative and effective training, counseling, and consultation methods.
Mr. Isaac Yeung's Professional Qualifications :
Master of Social Science (MSSc) in Social Work
Postgraduate Certificate in Drama Therapy (Development Transformations Level 1 Practitioner)
Registered Social Worker
Social Innovation/ Design thinking
Coaching Clinic®
Critical Incident Stress Management
CLAPS (Career Counselling)
Low Event Level 1 Instructor
Counselling Training: Cognitive Behavioural Intervention, Family Structure Therapy and Narrative Therapy
Theatre Experience: Playback Theatre, Theatresport and Forum Theatre