High Performance Synergy Team Building
- Building a high performance team to strive for business excellence with our synergy team building solutions!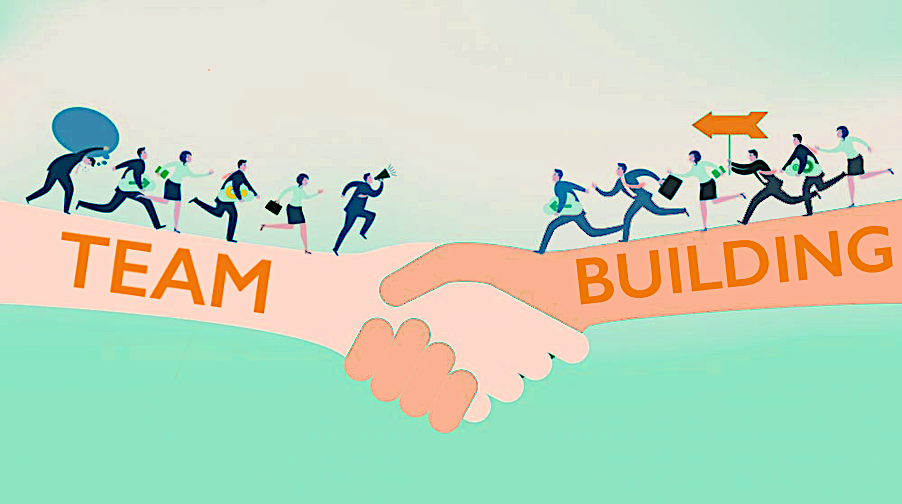 To maintain company competitiveness and outstanding performance in all economic cycles, it is necessary to have high performance and cohesive teams, in addition to aggressive marketing strategies and innovative, high-quality products. With well-coordinated teams, corporates can make breakthroughs in business performance. Our tailored Synergy Team Building programs helps you build high performance teams for outstanding team achievements and business competitiveness.
Either it is a management team building retreat, a one-day high performance team building program, or just a half-day team building workshop, Talent Professional is capable to tailor the best solution to suit your needs!
Objectives of a Synergy Team Building Program:
Align the team with common visions, goals and objectives

Strengthen inter-team cooperation and team relationships

Resolve conflicts in teams

Foster team communication and team cohesiveness

Enhance mutual trust and collaboration among staff

Establish a harmonious atmosphere at workplace
Winning Formula of our Synergy Team Building Program:
Every of our Synergy Team Building Program features the followings to form our winning formula in team building:
Tailor-designed experiential activities catering to the varying business needs with staff members of different backgrounds and cultures. Our training team has extensive experience in providing team building solutions to multi-national enterprises with people from all over the world.

Interactive and vivid learning processes with an extensive application of Experiential Learning as the learning approach, with proven research statistics showing that the learning effects on Experiential Learning (learning by doing) is about 75%, 15 times higher than lecturing (5%) and 1.5 times higher than group discussion (50%).

High quality facilitation and processing on both individual and team based for the most effective workplace applications. High performance ratings are repeatedly received from our clients to prove our success in providing Synergy Team Building solutions!

Structured but highly flexible program designs at international top levels to ensure the best learning outcomes achieved in any of our Synergy Team Building programs! Our Synergy Team Building programs can be held either indoors or outdoors, at venues varying from hotel ball rooms, resorts, campsites, parks, the countryside or even on a street!

Team Development Stages in Synergy Team Building:
Stage one - Forming: knowing each other, ice-breaking

Stage two - Storming: grouping, team tasks

Stage three - Norming: task allocation and communication in teams, team projects, etc.

Stage four - Performing: applying learning in workplace
(Reference: Model of Group Development - B. W. Tuckman, 1965)

Our Strengths in Synergy Team Building:
We have one of the most experienced training teams conducting team building programs for a large number of corporations and organizations in the Greater China region for more than 20 years.

We follow international top standards in team building to ensure the best learning outcomes achieved in any of our Synergy Team Building programs!

We are innovative to tailor design new team building initiatives and management games for your most exceptional experience!
Contact Talent Professional today for your best suited synergy team building solution to build a high performance team for business breakthroughs!
Remarks: Program objectives and outlines are for reference only; programs would be tailor-made with clients' specific requirements.