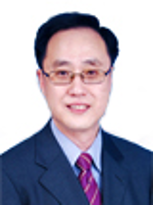 Dr. William Wong
Senior Training Consultant
Dr. Wong obtained his PhD from University of East Anglia, Norwich, UK upon the completion of his research project on change leadership development in several organizations. Dr. Wong possesses profound knowledge and practical experience in management with particular specialization on customer experience management and corporate succession planning.
Over the years, Dr. Wong had conducted a range of successful consulting projects and training programmes ranging from consultative selling, customer experience management, performance management, staff management & motivation, team building for many large-scale companies (industries ranging from retailing, banking, insurance, manufacturing, government, social welfare, restaurant etc.) in Asia, Mainland China and in Hong Kong. His competence in those areas was backed strongly by his solid experiences when he worked and served as executives in organizations such as HK Red Cross, A.S. Watson, Bank of China Group, G2000, Dairy Farm, and Swire Coca-Cola. William had also been sent to Supermarket Management University in the United States and Coca Cola's Customer Management Learning Centre in Japan to gain updated knowledge in the industry.
Dr. Wong can speak fluent English and Putonghua and has extensive exposure in China and Asia. Dr. Wong had conducted various training programs for the senior staff from Malaysia, Philippine, Australia, Singapore, and India of companies like Dairy Farm India, Univan Ship Management, Cisco Singapore, and TAG Aviation.
One of Dr. Wong's specialization is on change leadership by the by using methods including : personal strength and roadblocks assessment, action learning, group reflective coaching.
Dr. Wong had extensive experience in performance management and was responsible for launching related projects and training in various organizations including Dairy Farm International, City U of HK, Cisco, Hang Lung Property (China).
Dr. Wong is a "high content" speaker. His approach is fresh, real- world, and his style is sassy, interactive, and practical. His training programs are loaded with real world cases, insightful and high worth ideas, practical methods and tips that both front line and management staff can use immediately to get results.
Dr. William Wong's Professional Qualifications :
PhD in University of East Anglia, U.K.

MBA in University of Hull, U.K.

Assisted Mannings in winning the "Best Service Award" from HK Retail Management Association

Former training & development manager in MNCs including Coca-Cola, Dairy Farm, etc.